Apps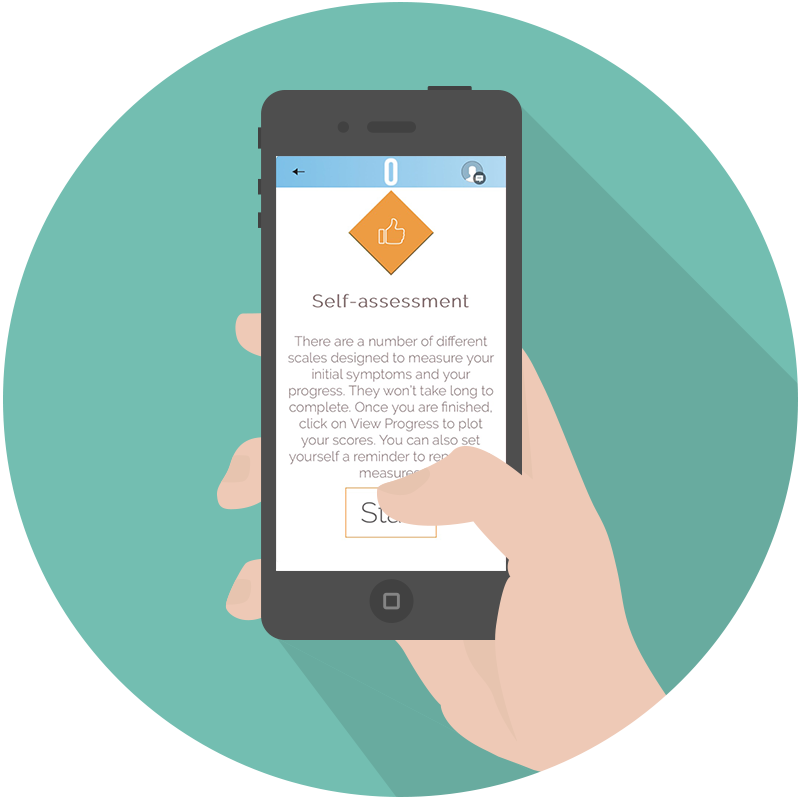 Self-assessment and recovery tools for common mental health problems from the publishers of the bestselling Overcoming book series.
There are currently three Overcoming apps designed to support the Overcoming book series. These enable people with a range of common problems and disorders to take control of their own recovery programme using cognitive behavioural therapy (CBT). The apps help you with Overcoming Low Self-Esteem, Overcoming Depression and Overcoming Anxiety. Each app is completely free with additional in-app ebook purchases available.
Rate your mood and test your likelihood of having common disorders by completing self-assessment scales

Log your daily problem thoughts and behaviours and their severity with a diary and practical worksheets

Monitor your daily activities and plan for the future

Set goals for how you would like your life to be

Design behavioural experiments to test and refine your beliefs and negative thoughts

Log what works for you so that you can quickly refer to your own relapse prevention tips

View your progress with test results over time

Library of self-help titles allows you to explore problem areas more fully with e-books available to purchase

Built-in e-reader for your library of self-help books

Reminder function allows you to schedule when to use the tools and tests

Password protected to ensure privacy
Overcoming Anxiety is available on iTunes and on Google Play.
Overcoming Depression is available on iTunes and on Google Play.
Overcoming Low Self-Esteem is available on iTunes and on Google Play.