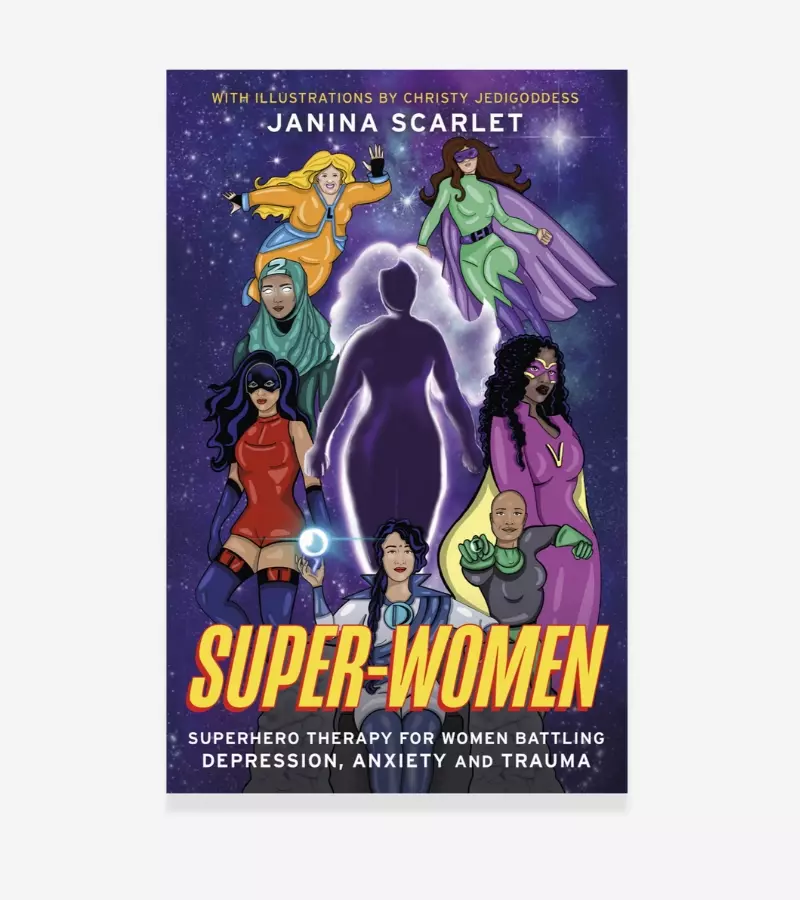 Super-Women
9781472143808
Scarlet
Other
Paperback
Also available from other retailers
Have you ever struggled with weight issues? Have you faced prejudice because of your gender identity or sexuality? Have you had to cope with depression, anxiety or bullying? Have you been the victim of sexual assault?

If the answer to any of these is yes, then this book is your sanctuary. Here you will find a safe space to learn techniques that will not only overcome these problems and traumas, but to truly empower you to live the life you want to live. Alongside seven other heroic women, you will learn how to re-write your origin story and become a true superhero.

Written by a pioneering therapist and author of Superhero Therapy, this practical and compassionate self-help guide will help you deal with villains, setbacks, vulnerabilities and labels, and will help you define your heroic purpose.