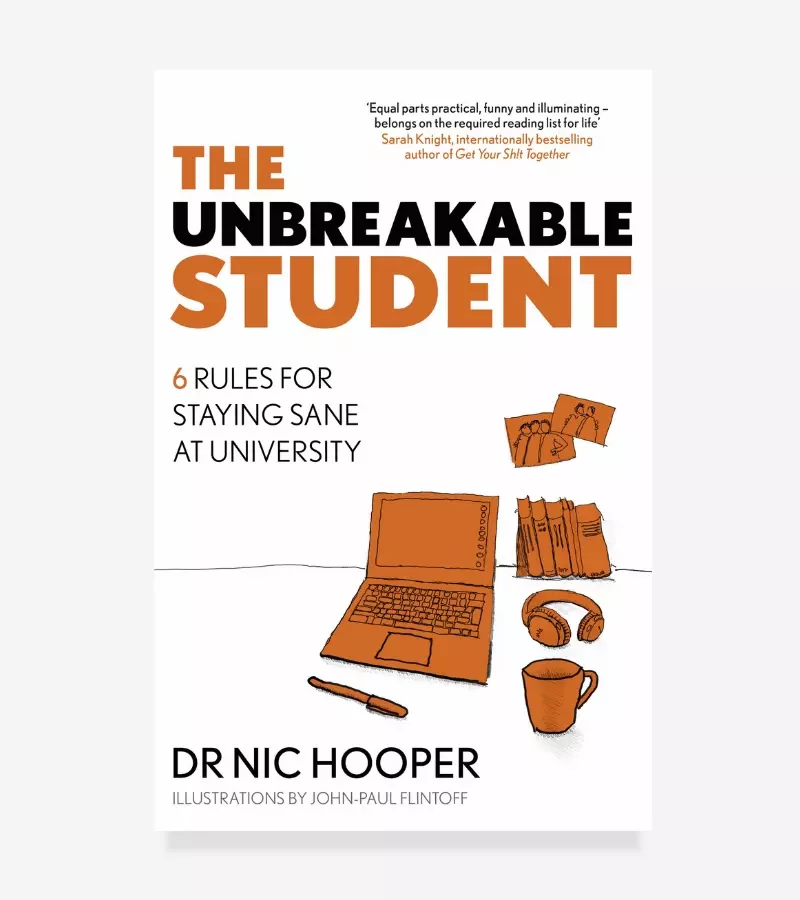 The Unbreakable Student
9781472145390
Hooper
Other
Paperback
Also available from other retailers

So, you're starting university - you've learnt what to pack, where to socialise, how to cook (sort of)... but what about how to look after your mental health?

University is a whirlwind of exciting, fresh experiences. But it can also be overwhelming. You're in a strange new environment and faced with the pressure to make friends, complete difficult assignments, stay healthy, manage your finances and so much more, all while being away from your loved ones. In this time of massive change, looking after your mental wellbeing is more important than ever.

Nic Hooper has witnessed the student mental health crisis unfolding every day on campus and is determined to help. A psychologist with fifteen years' experience teaching and mentoring young adults, The Unbreakable Student is his guide to navigating your university years and staying sane using six simple rules:
Using exercise to stay healthy in body and mind
Learning to positively challenge yourself
Connecting with your peers
Mindfully embracing the moment
Managing self-critical thoughts and vulnerability
Giving to others and taking positive action
Accessible and inspirational, The Unbreakable Student is the self-care guide that every university student needs.