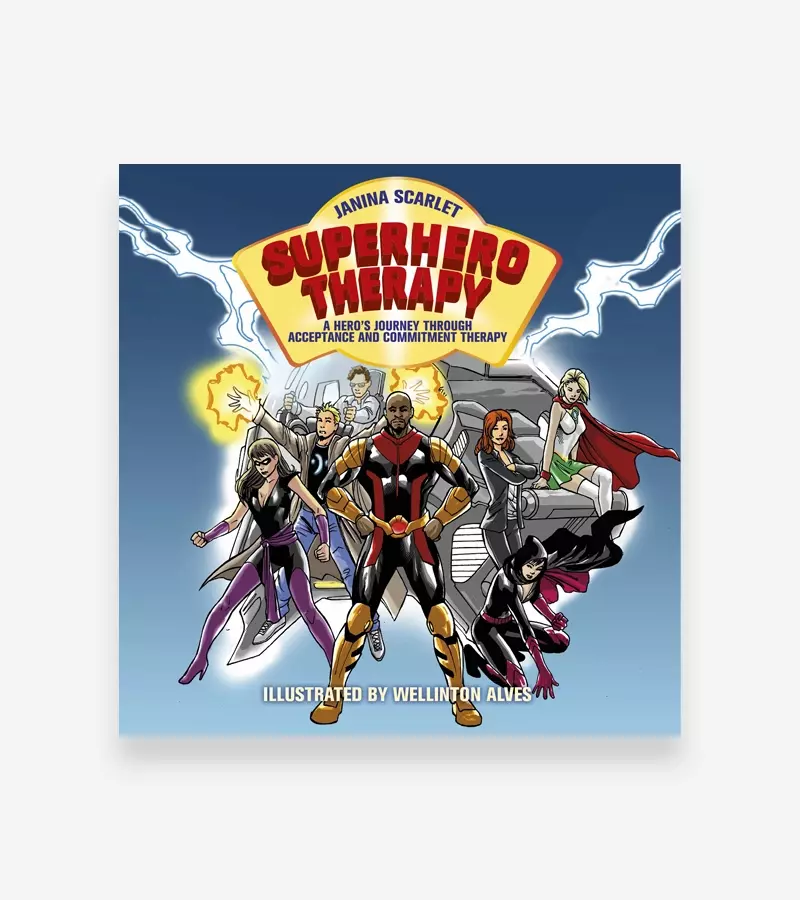 Superhero Therapy
9781472136411
Scarlet
Illustrated Self-help
Flexibound
Illustrated Self-help
Also available from other retailers
Did you ever want to become a Superhero? Did you ever wish you could get magical powers or travel through the universe, across time and space?
This dynamic new self-help book is designed to help heroes who are struggling with anxiety, depression, anger, shame and trauma.
Written by Dr Janina Scarlet, the leading advocate of superhero therapy, a new technique that helps you to recover from common psychological and emotional problems by showing your concerns are mirrored in the stories of extraordinary superheroes from fiction. The book takes you through the core concepts of Acceptance and Commitment Therapy (ACT) which will better arm you to face the challenges of your superhero quest.
Illustrated by talented comic book artist Wellinton Alves, this book tells the tale of a group of troubled heroes enlisted at the Superhero Training Academy (inspired both by fictional characters and real-life people who have benefited from this therapy), learning to overcome their problems using the techniques of ACT. This will appeal to readers with a geeky side to their nature, or anyone just seeking to find their inner superhero.