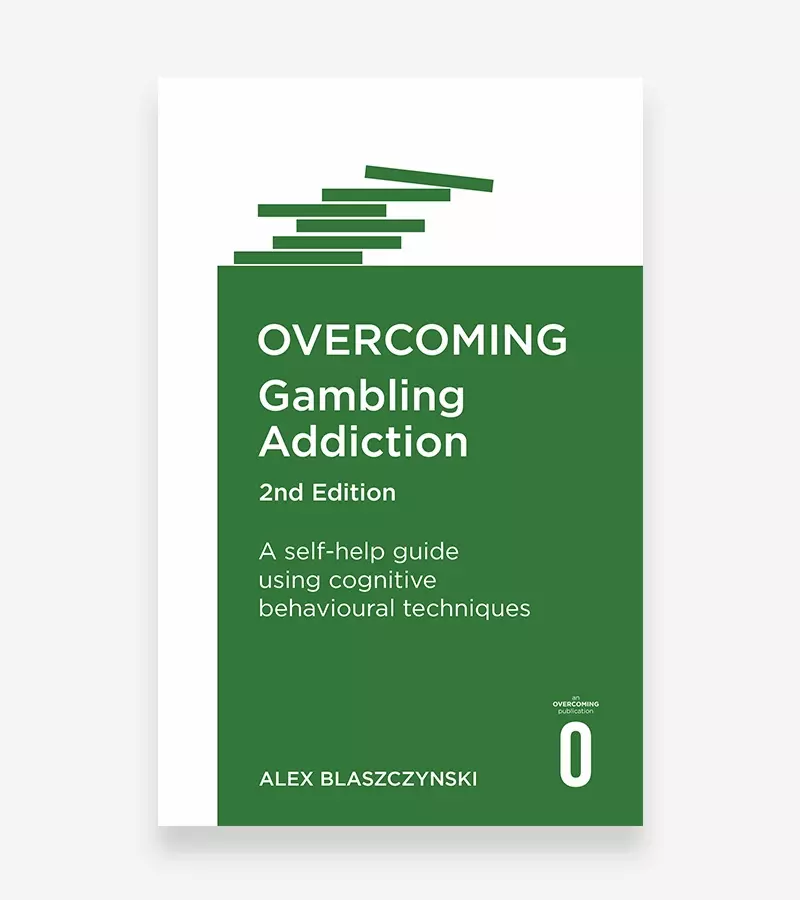 Overcoming Gambling Addiction
9781472138682
Blaszczynski
Overcoming
Paperback
Overcoming
Also available from other retailers
Take control of your habit and your life!

Struggling with a gambling habit? If you feel that a 'flutter' has evolved into something out of your control, this indispensable book is for you.
This self-help manual uses cognitive behavioural therapy (CBT) techniques, aspects of which were pioneered by clinical psychologist Professor Alex Blaszczynski, and now used all over the world, to help with gambling addiction. It will help you to understand how your own gambling problem has developed and what is keeping it going; also, crucially, how to develop the motivation to stop and control any future urges to gamble again.
This fully revised and updated new edition takes into account the growth of sports betting and the increased ease of online gambling, as well improvements in clinical interventions.
Specifically, you will learn:
· Who is put at risk by gambling, with support given to friends and families
· Step-by-step recovery techniques
Overcoming self-help guides use clinically proven techniques to treat long-standing and disabling conditions, both psychological and physical. Many guides in the Overcoming series are recommended under the Reading Well Books on Prescription scheme.
Series Editor: Professor Peter Cooper