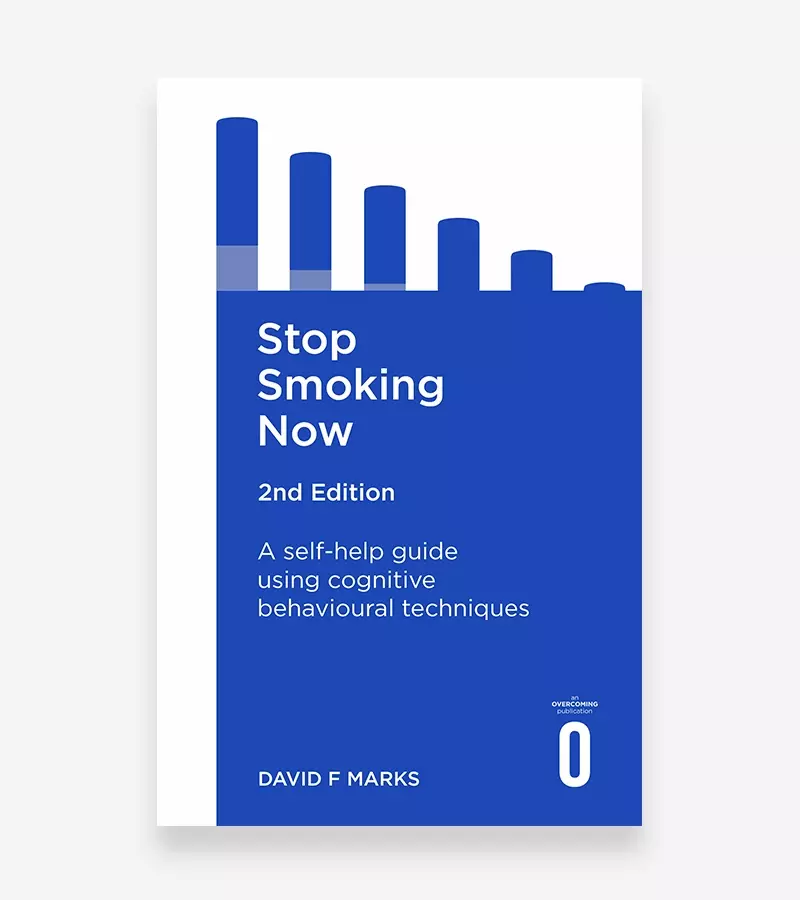 Stop Smoking Now
9781472138651
Marks
Overcoming
Paperback
Overcoming
Also available from other retailers
Most smokers have. It is even more difficult to avoid relapse - after days, weeks or even years - and the long-term results of many stop smoking programmes are disappointing. But this week-long programme can help you stop smoking for good.
Professor David F Marks uses techniques from cognitive behavioural therapy (CBT), which has been proven to be effective by teaching you how to 're-program' your mind to not want to smoke. You will no longer have to rely on willpower alone to give up smoking. By becoming aware of your smoking triggers and dealing with the thoughts and behaviours that lead you to smoke automatically, over the course of a week you will gradually find your cravings disappear altogether.
You will learn:
Exercises and strategies to help you regain control from your smoking automatic pilot
Advice on relaxation and stress reduction
How to avoid future relapses
Why alternative approaches such nicotine replacement therapy or e-cigarettes are less effective
Tips on healthy eating and exercise to manage weight
Stop Smoking Now will help you not only give up your habit but help you to remain a non-smoker for life.
Overcoming self-help guides use clinically proven techniques to treat long-standing and disabling conditions, both psychological and physical. Many guides in the Overcoming series are recommended under the Reading Well Books on Prescription scheme.
Series Editor: Professor Peter Cooper