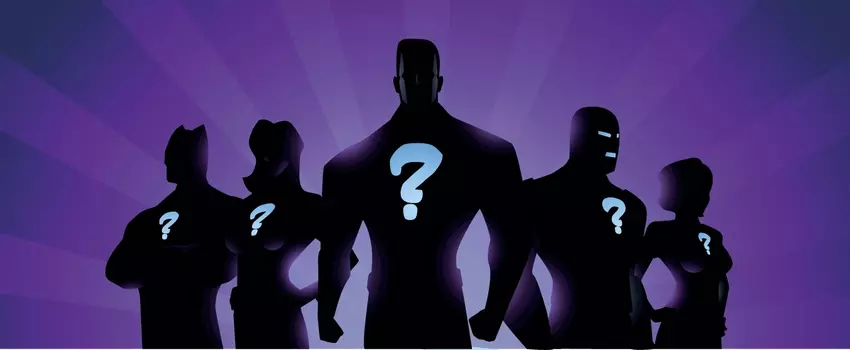 Becoming a real-life superhero by facing anxiety and depression
Janina Scarlet speaks out about overcoming the Chernobyl disaster and changing her mindset from being a 'victim' to being a 'survivor'. Drawing out the distinct similarities between ordinary people and fictional characters, she encourages her patients to face their anxiety and depression and become their own superheroes.
Did you ever want to be a superhero? Did you ever wish you had magical powers or were able to time travel?
I did.
I was three years old when I was exposed to radiation from Chernobyl nuclear power plant, which forever affected my health. I dreamt of having magical powers to be able to help other people while most of the time feeling 'weak' and 'broken'.
After my family and I were able to immigrate to the United States, I started learning about superheroes. In particular, I learned that most superheroes struggled with some kind of a difficulty, whether it was overwhelming anxiety, debilitating depression or painful trauma. Just like I did. And many of them also were exposed to radiation. Just like I was.
The more fictional stories I read, the more parallels I found between my own mental and physical struggles and those of my favorite heroes. I remember the very moment when I first thought, "what if instead of being a victim, I am a survivor?"
After I received my PhD, I started incorporating superheroes and other fictional characters into therapy. I was working with active duty Marines with post-traumatic stress disorder (PTSD), many of whom identified with superheroes. They would often feel ashamed for struggling with PTSD and would tell me, "I wanted to be a superhero. I failed."
I started asking my patients whether the superheroes they liked had vulnerabilities. And as it turns out, all of them did! Most of the superheroes my patients loved lost their parents in violent ways, suffered severe abuse or discrimination, or felt alone and unable to relate to others. I asked my patients why they loved these particular characters. Most stated that it was because of the immense strength and courage that these characters possessed in overcoming very similar struggles to those my patients themselves experienced. This is when I would ask if the particular superhero should be considered 'a failure' simply because he or she was struggling or had a vulnerability of some kind. Every single one of my patients would say, "No, of course not."
And then they would understand.
I started incorporating superheroes and other fictional characters into therapy and found that I was able to better help my patients this way. The superheroes allowed my patients to feel more supported and less alone and, over time, taught them not to shame themselves about a mental health or a physical struggle. In addition, the superheroes served as role models to demonstrate how to overcome trauma, discrimination, depression or phobias while finding a higher sense of purpose in helping others. And so, Superhero Therapy was born.
I feel extremely privileged to have been able to write Superhero Therapy: A Hero's Journey through Acceptance and Commitment Therapy. This comic book/self-help book follows a group of fictional superheroes all of whom face a different type of adversity, including depression, panic disorder, agoraphobia, PTSD, driving phobia and others. The superheroes then attend a training academy where they learn various skills to help them better manage their struggles while connecting to their higher sense of heroic purpose. For example, effectively facing our anxiety and depression is more likely to alleviate these than trying to run away from these emotions.
So, I invite you to take a journey alongside these superheroes and learn how you too can become the very superhero you want to be.